The FSI Smart Cell from ATG technologies allows for the automatic loading and unloading of wafer baskets in an FSI Mercury system, implementing automatic spraying for the cleaning of silicon discs with various diameters. This cleaning process in Mercury FSIs is very widely used in Fabs, particularly after the pre-diffusion, pickling in ozonated water and/or etching stages.
The FSI Smart Cell is a smart equipment that improves the efficiency of this FSI Mercury process, which occurs very often in semiconductor manufacturing processes. The FSI Smart Cell improves loading ergonomics since it frees operators from handling 3.5 tons of material daily. The automated processing of operations ensures better product traceability and a drastic reduction in quality defects, thus avoiding any "killer defects" in batches.
Maximizes fab space with a compact loading cell.
Optimizes machine loading and unloading throughput, capable of reaching a quantity of 1.5 million wafers processed annually for one cell.
Improves workstation ergonomics and reduces MSD risks.
Increases process traceability and eliminates killer defects.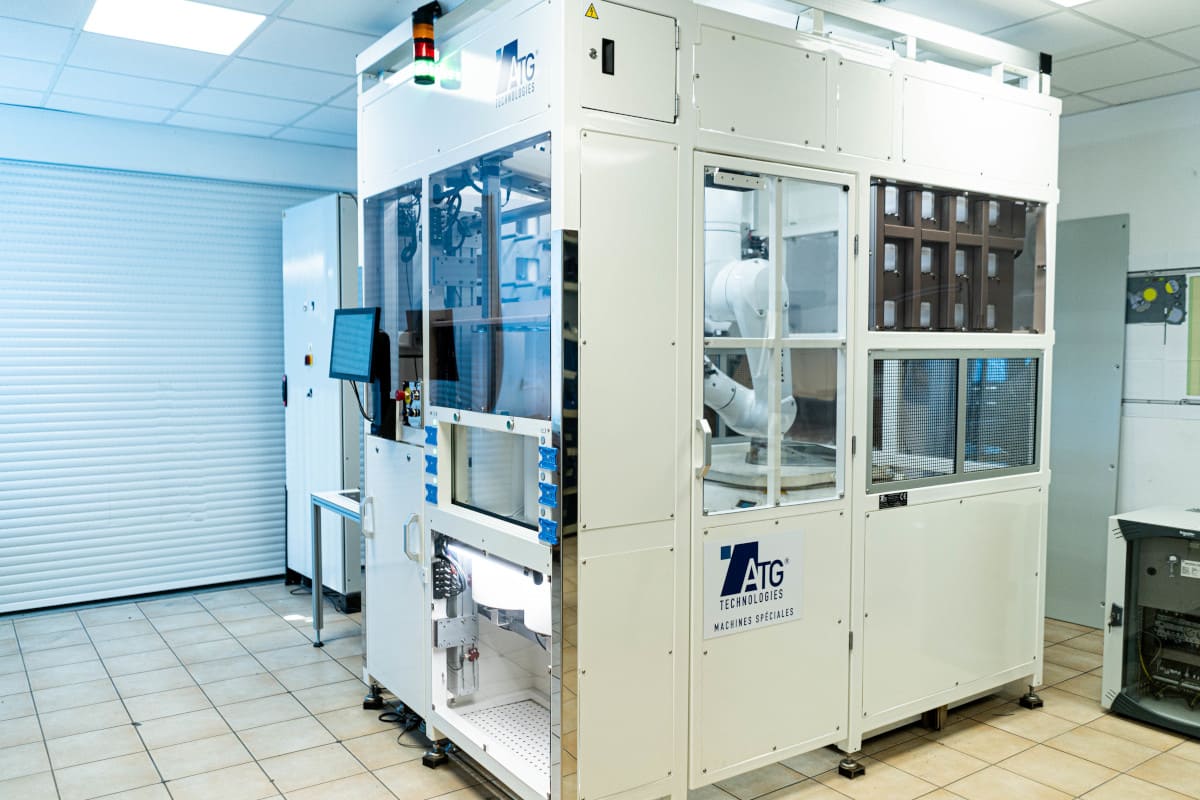 Engineering solutions for the semiconductor fab
Automated loading of the cell via AMHS, manual loading also possible if necessary.
100% automated selection process.
Visual mapping of wafers with defect control (cross slot, double slot, etc ….).
Cassettes Balancing with dummies (mirror complementation).
OCR reading of wafers either individually or by batch .
Transfer of wafers between Teflon and DMS cassettes.
Automated loading/unloading of the cleaning cell (FSI mercury).