Additive Manufacturing for the Medical Sector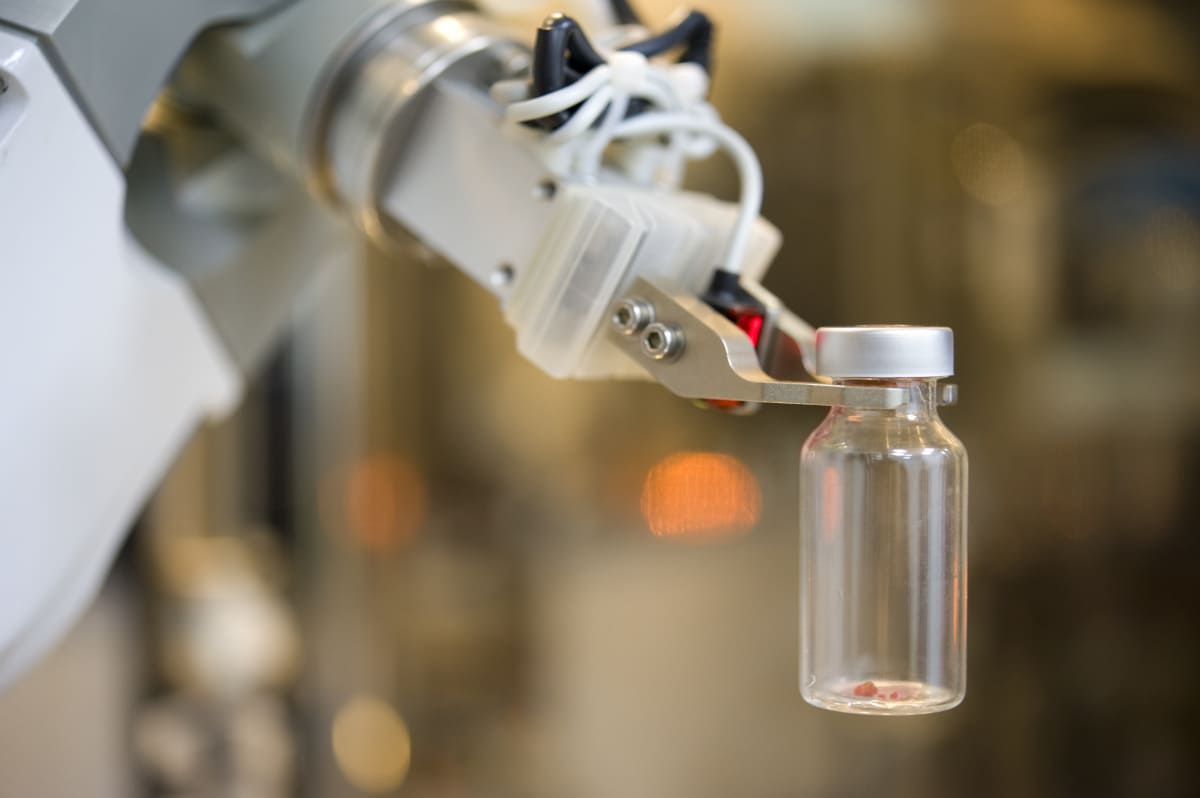 Additive manufacturing is used in the medical sector. Additive manufacturing is used in various applications, such as the manufacture of implants, prostheses, orthopaedics, etc.
Are you looking for a designer, manufacturer and integrator of additive manufacturing solutions for the medical sector? Discover ATG Technologies' solutions.
Additive Manufacturing for the Medical Sector
The medical sector is one of the key sectors where additive manufacturing is used the most, in addition to the aeronautics, aerospace and automotive industries. This solution is used in particular in the field of surgery. The integration of additive manufacturing technology is revolutionising the medical sector for many reasons, such as:
Ability to Produce a Unique, Customised Product
It allows doctors to create customised implants and prostheses for their patients. This innovation helps to improve the lives of patients by ensuring that these devices are tailored to the needs and anatomy of each individual.
Ability to Manufacture Complex Shaped Structures
Additive manufacturing allows the production of components or structures with a very complex shape. This technique allows very precise control of the deposition process. It is therefore possible to create structures with very fine details that would be difficult or impossible to achieve with traditional manufacturing methods.
Cost and Time Reduction
The use of 3D printing in the medical sector reduces production costs. This is because many manufacturing processes can be quickly automated and do not require highly skilled labour. In addition, manufacturers are able to significantly reduce the lead times for parts needed for new products or repairs. This makes responding to customer requests faster and more efficient.
3D Printing Machine For Medical Applications
Additive manufacturing has become a key driver of innovation and technological progress in the medical sector. These new or improved medical devices allow companies to stay ahead of the curve. Additive manufacturing technologies also offer many other benefits to medical manufacturers, such as increased flexibility, reduced waste, improved durability. Overall, this technology has played a key role in the transformation of the medical industry. ATG Technologies is a company that is committed to innovation and research.
ATG Technologies offers additive manufacturing solutions for the medical sector. Our machine operates on 3 axes: X, Y and Z. It is equipped with a tank dedicated to the storage of heated and thermoregulated powder up to 70 degrees. Depending on your needs, the additive manufacturing equipment can be equipped with a 1K or 2K 3D print head or nozzle. Our machines are powerful, accurate and reliable. They are designed to meet the needs of your company and your customers in terms of additive manufacturing.
ATG Technologies, Manufacturer of Custom Machines for the Medical Sector
ATG Technologie is a leading French company in the design and manufacture of special machines for the medical sector. ATG continues to grow in this field, in particular through the acquisition of Focussia, a company specialising in the computerised design of communication protocols.
We have been supporting manufacturers for over 20 years in the realisation of their transformation project towards Industry 4.0.
Do you have any questions? Do not hesitate to contact us, we will answer you as soon as possible.
Get a free no obligation quote
Contact our sales team for a personalized quote.