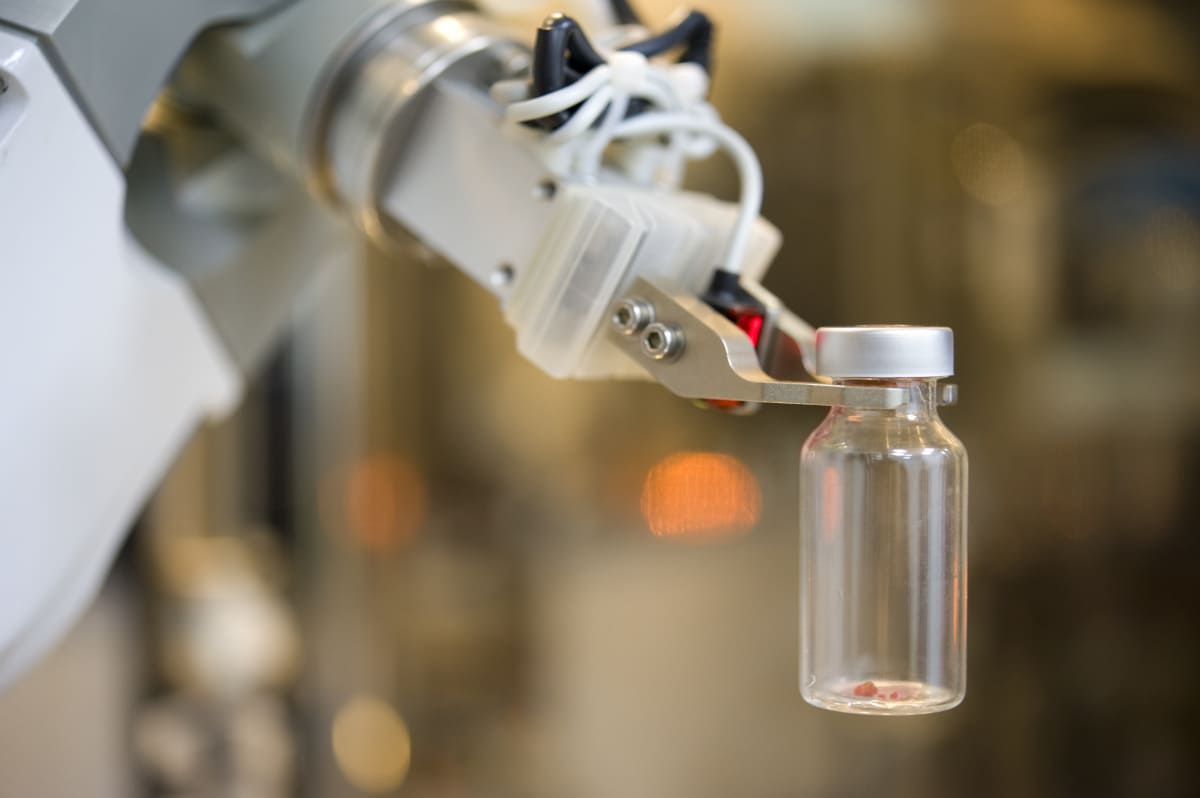 Automated product handling
There are many points throughout production lines where the product must be handled and this affects all sectors of activity. Most of the time, these machines integrate conveying, sorting and palletizing processes. These tedious and low value-added operations are often still done manually, which can also generate errors.
Are the handling operations in your plants still manual and do you wish to evaluate the benefits of automating them? Is your automated installation aging and you wish to integrate new technologies in the field, such as industrial vision, mobile or collaborative robotics, automated supervision?
Do you wish to improve the working conditions of your employees by relieving them of tedious tasks, while improving the productivity of your installations? If so, we have the answer to all your problems.
ATG Technologies' Solutions and Expertise
With ATG Technologies, you are in good hands. With more than 20 years of experience in the automation and digitalization of production tools for more than 200 manufacturers worldwide, you can be sure to make the right choice for a reliable and sustainable industrial investment.
Thanks to the unique R&D work carried out in our MGA Techlab 4.0, we are able to offer you the latest technologies on the market, integrated into installations that we aim to make scalable. Many major players in the semiconductor, biopharmaceutical, aeronautics, precision industry and food processing sectors trust us and appreciate this competitive advantage. All our installations are based on a robotic base coupled with vision and original transitique, the whole driven by a natively ultra flexible software platform, and designed to be easily integrated in any production environment.
Our goal? To bring you fully into Industry 4.0, thanks to our innovative, high-performance, low-carbon footprint machines that guarantee the security of your processes and their data.
Latest projects in Material Handling
Get a custom quote for automating your material handling
Contact our experts to get a custom quote or documentation for an automation solution for your production.