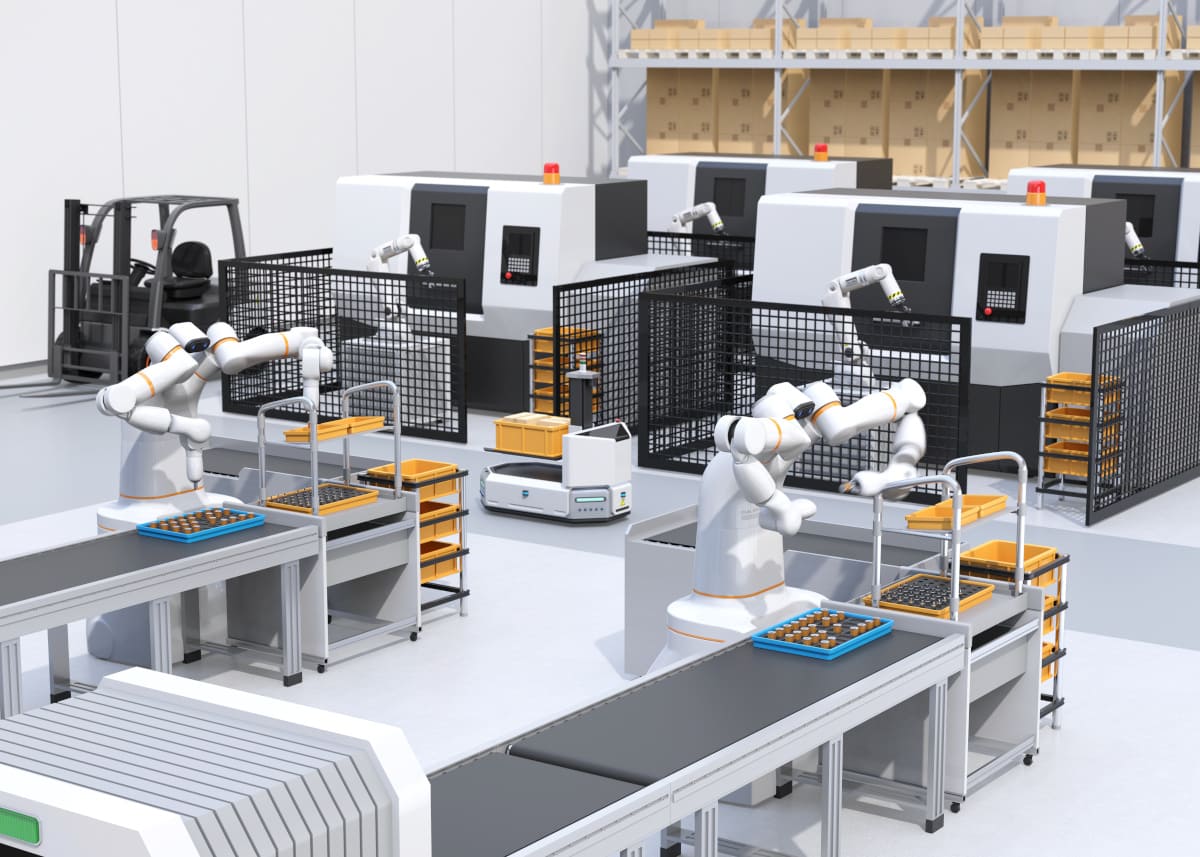 AMR for your Production
After the massive development of the Automated Guided Vehicle (AGV) driven by the needs of logistic platforms or the automotive industry, ATG deliberately decided to concentrate its efforts of development and integration on Autonomous Mobile Robots (AMR).
AMR are superior to their ancestors thanks to the fully-integrated avoidance function and the autonomous tracking device which removes the need to modify workshops (rails or line on the ground, reflector lasers etc.). This makes coactivity with the operators more flexible and improves the overall productivity of the workshop.
Autonomous Transport Needs
Do your operators spend a large part of their time handling parts between the different stations on your production lines and/or going back and forth between production stations and storage warehouses? These tasks, which have little added value and are often tedious and repetitive, must be automated in order to refocus your teams on activities with greater know-how and to deliver economies of scale.
The automation of transport by autonomous robots allows users to reduce the cost of work, to decrease the drudgery, to increase the overall safety and finally to lower the error/waste rate.
ATG Technologies' Solutions and Expertise
AGVs and AMRs are modular and can be integrated very quickly within your processes. ATG Technologies is specialized in the complete automation of production lines in many fields such as semiconductors, biopharmacy, aeronautics, precision industry or food industry.
Thanks to the work of our new generation laboratory (MGA TechLab 4.0) where we test the latest 4.0 technologies, we are able to propose solutions that are perfectly adaptable to existing production lines or planned new installations.
We will bring you into the industry of the future as our solutions are designed to reduce your carbon footprint and your error or waste rate. Finally, our software solutions are designed to ensure the security of compiled data.
Get a quote for integrating AMR into your production
Contact our experts to get a custom quote or documentation for a transportation automation solution for your production facilities.