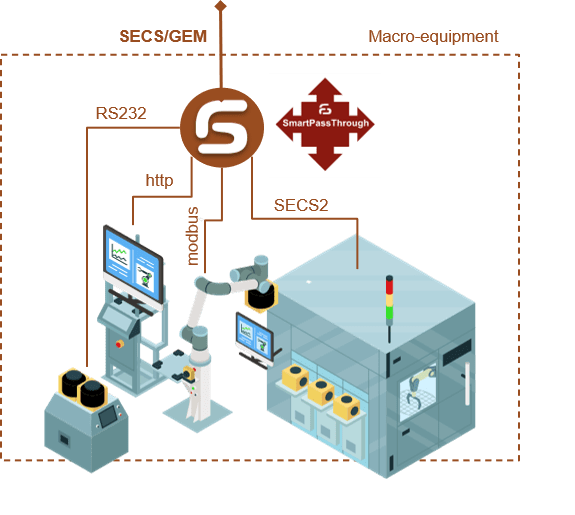 SmartGem is an automation and interoperability solution
SmartGem is an intelligent SECS/GEM gateway to connect equipment and devices and automation in semiconductor plants.
Powered by Focussia
The Different Applications
Case 1: SmartGem: automation and interoperability solution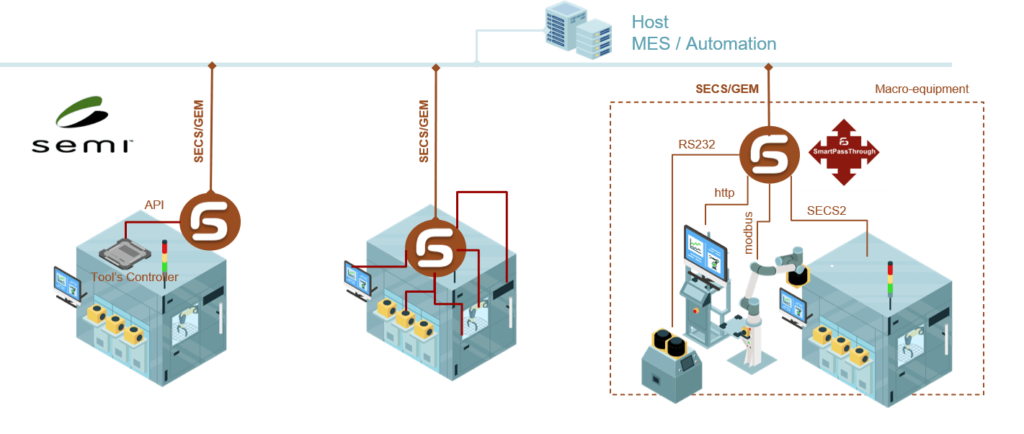 The SmartGem solution allows you to upgrade existing equipment/OEM to SECS/GEM, fully automated production equipment and upgrade operating equipment to a fully automated cell.
Case 2: SmartGem: FAB Automation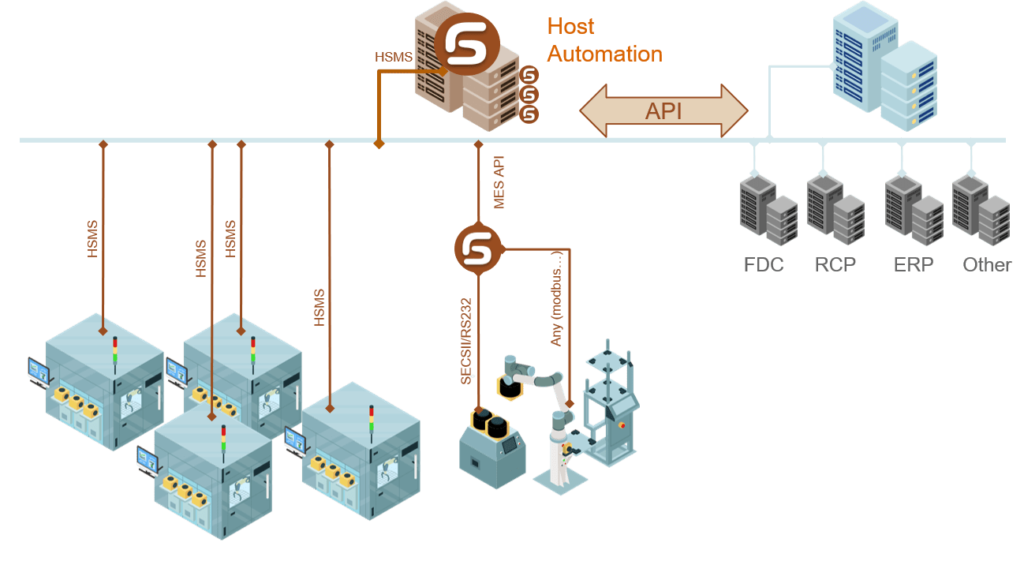 The SmartGem solution can also manage the automation of the fab with one cell per equipment. The high connectivity of SmartGem allows the integration with any other server or installation in the plant, such as FDC server, Receip server, R2R server, MCS...
Case 3: SmartPassThrough: upgrading multiple SECS/GEM channels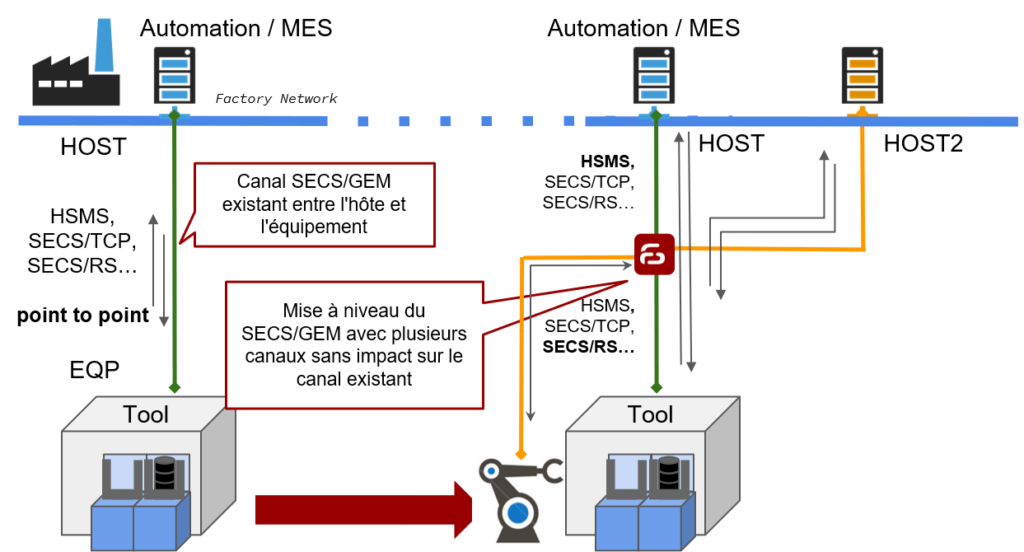 Update equipment: add devices, sensors, variables for data collection…
Upgrade the Fab: add data collection capabilities, monitoring, specific servers…
Deployed for years on hundreds of tools
Case 4: SmartBoxE84: E84 connectivity solution
SmartBoxE84 is a flexible and cost-effective SEMI E84 integration solution.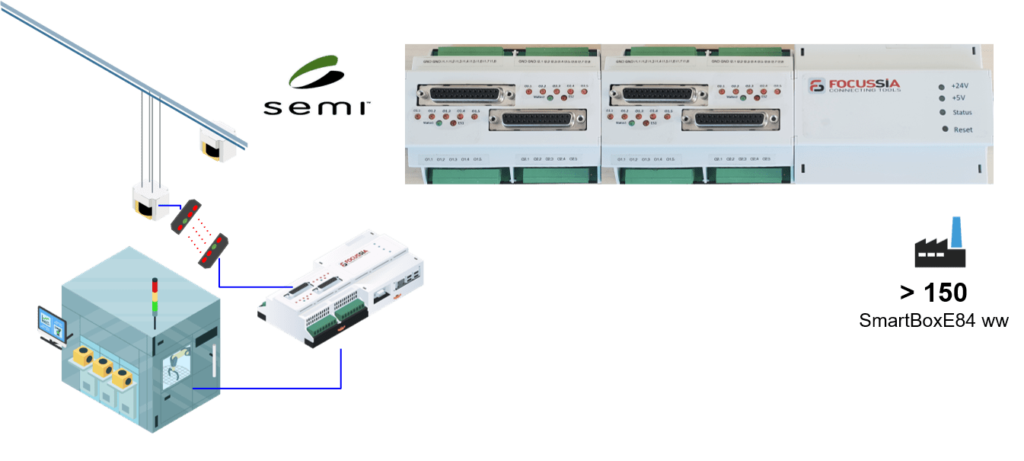 Up to 4 charging ports
Active/passive mode
Custom SEMI E84 sequences
Extended inputs and outputs
Virtual SB and vehicle simulator
Remote web administrator
Get a Personalized Quote
Contact our sales team for a personalized quotation for your tool automation projects under SECS/GEM protocol.