Automation of Your Handling and Production Processes
As a global player in the improvement of industrial processes, we cover all the stages of the project, from the validation of your specifications to the realization, installation, commissioning and maintenance of your equipment according to your needs. We are the collaborator and the provider of your project on the long term.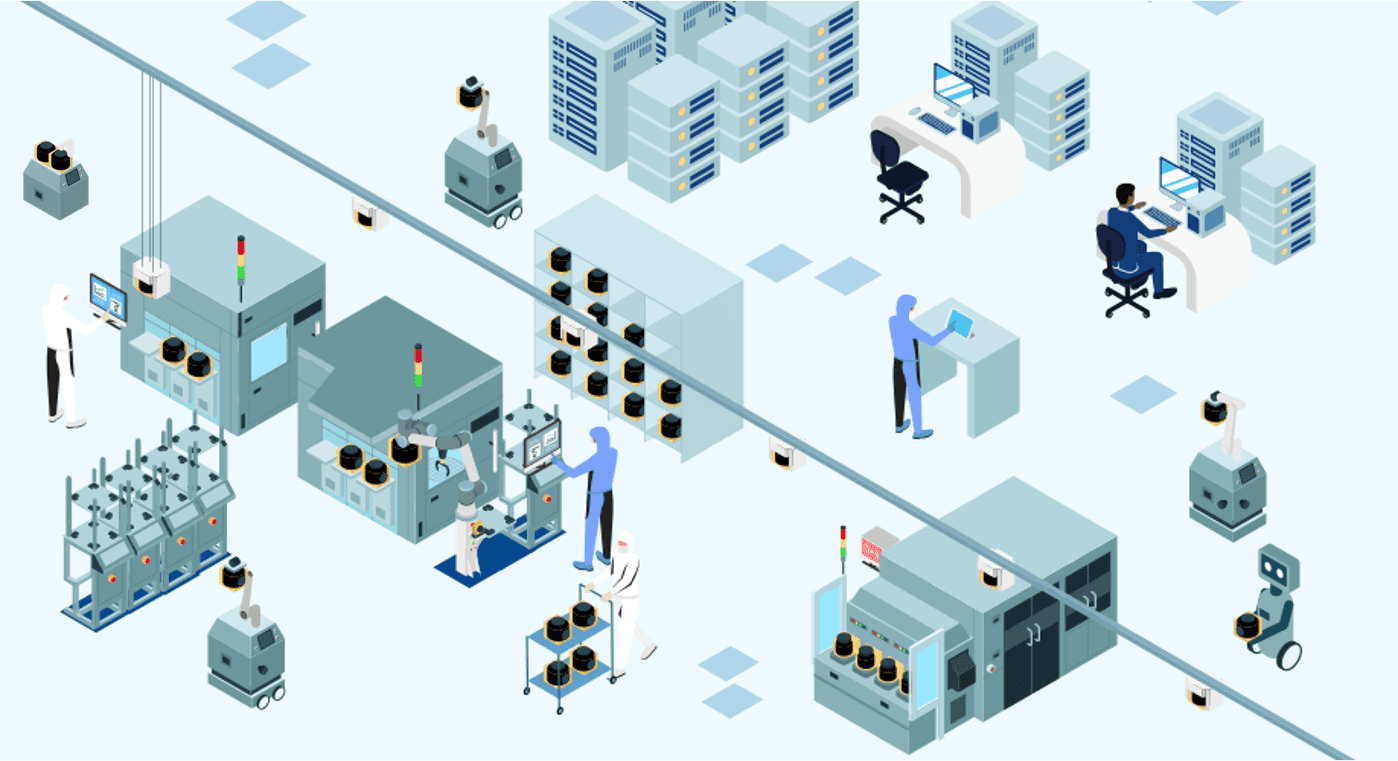 Équipement de fabrication sur-mesure
An all-in-one solution for your industrial tool
Our expertise allows you to improve the productivity of your company's production processes.
Our range of services:
Autonomous handling systems for pods or foups
We design compact and efficient solutions capable of automatically loading and unloading Fab equipment.
Automatic transport systems for pods or foups
We have developed elegant solutions for transporting Cassettes, PODs or FOUPs between equipment located in areas accessible to OHT or not.
Kitting/dekitting systems and wafer storage boxes
We have developed a unique and incredibly compact cell for storing your wafers and managing your kitting and de-kitting steps.
Quality control systems for semiconductor manufacturing
The technologies embedded in all our equipment allow us to check in real time the absence of defects (batch mixing, cross slot, double slot...).
Automation software for tools under SECS/GEM protocol
All our equipment has an integrated SECS/GEM interface developed by our sister company Focussia.