Automatic SideLoader
The SideLoader is a compact collaborative robot capable of automatically loading and unloading equipment. It extends the reach of automated transport vehicles (AMHS) that are unable to access the loadports of certain tools.
Fully integrated with FAB communication standards (SECS/GEM/E84) and with a small footprint, the Sideloader is ideal for modernization projects of existing production units.
SECS/GEM inside by Focussia
Technical characteristics
The technical and functional characteristics of the ATG Technologies SideLoader: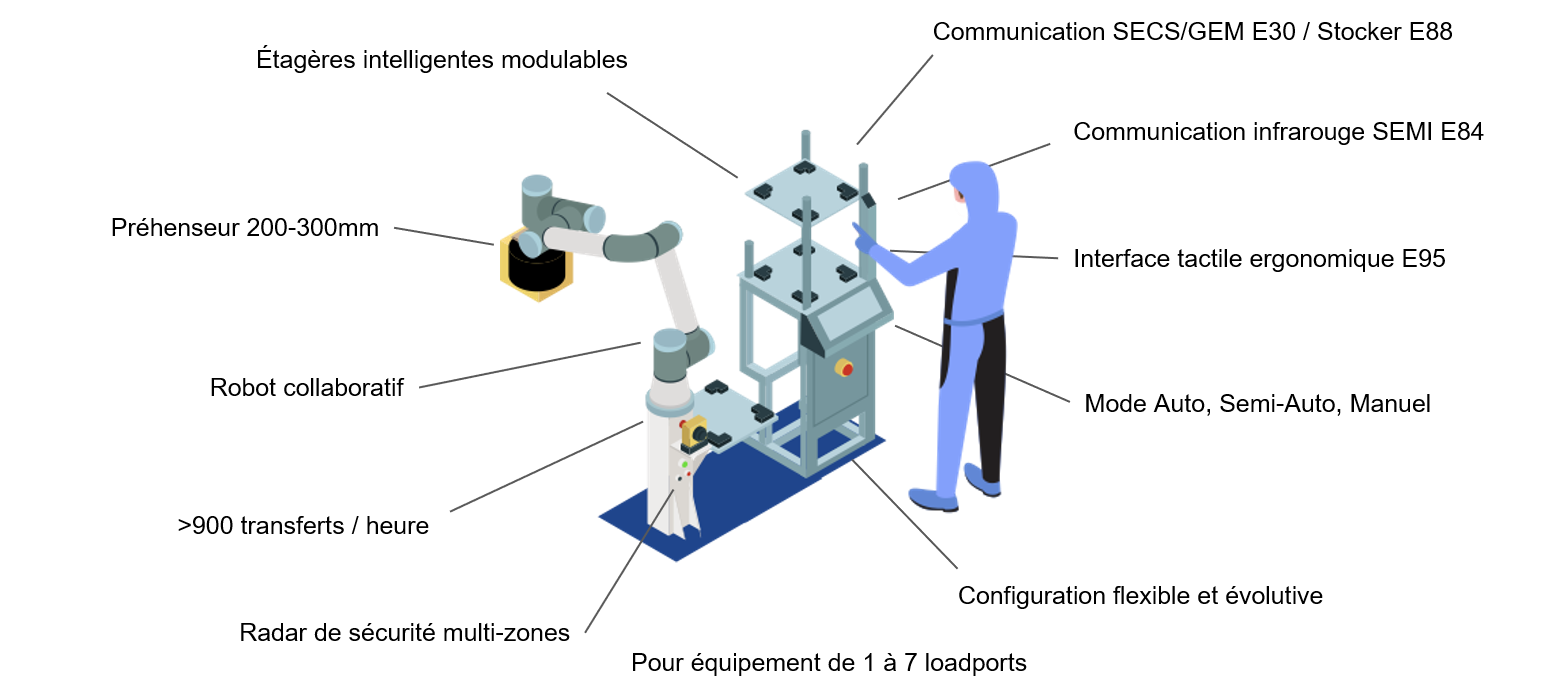 All our solutions integrate a "SmartGEM" IT integration architecture to ensure perfect integration within your production environment.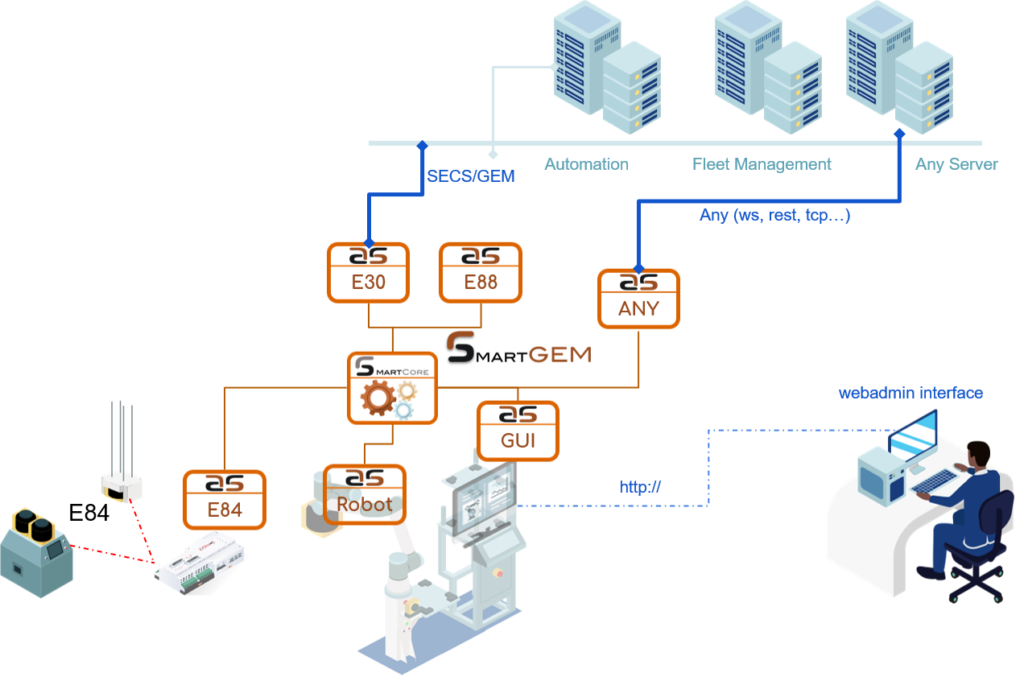 The Sideloader is based on SmartGem, a natively ultra-flexible software platform designed to easily integrate into any semiconductor production environment:
Any type of equipment
Any type of AMHS
Automation controller
Non-intrusive: no need to modify the equipment or its
Any type of robot
Ability to integrate other peripherals
Possibility to communicate with third party servers
Up to 15 loadport positions (multi tools)
The architecture has been designed by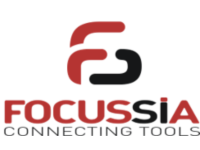 Performance and Benefits of the SideLoader

Increase in the rate of loading and unloading of machines

Improvement of workstation ergonomics and reduction of MSD risks


Improvement of the traceability of the process

Ensures convergence between means of transportation

Decrease in particulate inputs
Case 1: Impossible machine loading by OHT
Problem: impossible machine loading by OHT (Overhead Hoist Transport).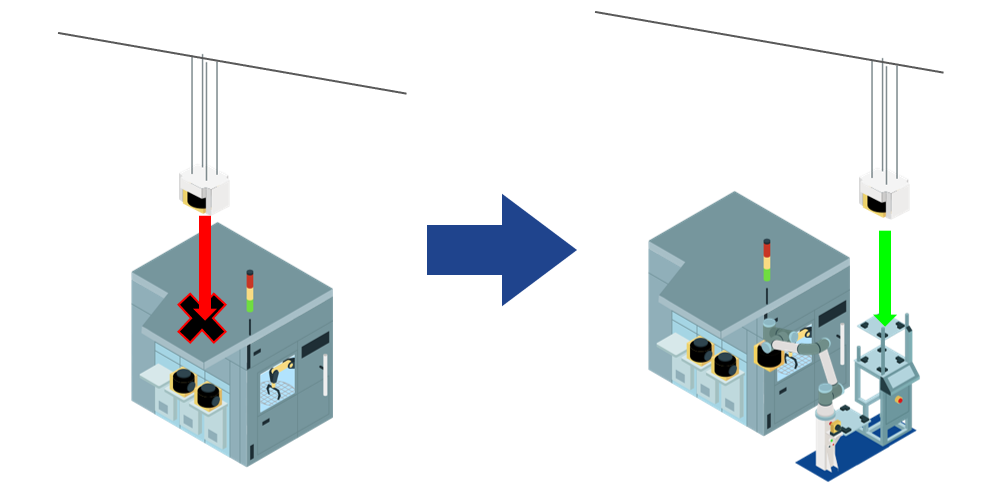 In the first configuration: loading and unloading are impossible (physical obstacle or distance). In the second case, loading and unloading are possible thanks to the Sideloader which will load and unload the machine on the side.
Case 2: Optimization of the throughput equipment
Problem: the production flow can be stopped at any time due to a lack of foups / pods to load and/or unload.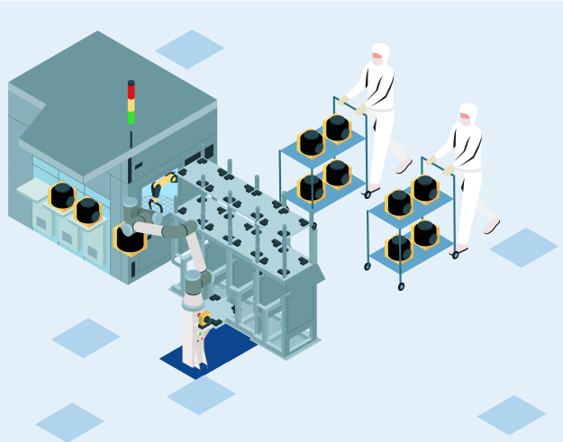 Equipped with intelligent shelves, the sideloader facilitates the loading and unloading of equipment and optimizes throughput. It also assists operators to reduce the risk of error and make the process more reliable.
Case 3: HUB AMHS / Manual
Problem: loading and/or unloading of pods / foups is not flexible for full automation.
200mm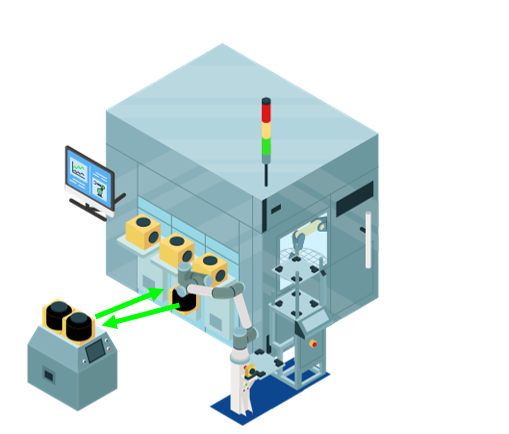 The SideLoader loads and unloads carriers transported by AGVs that are not equipped with robot arms.
300mm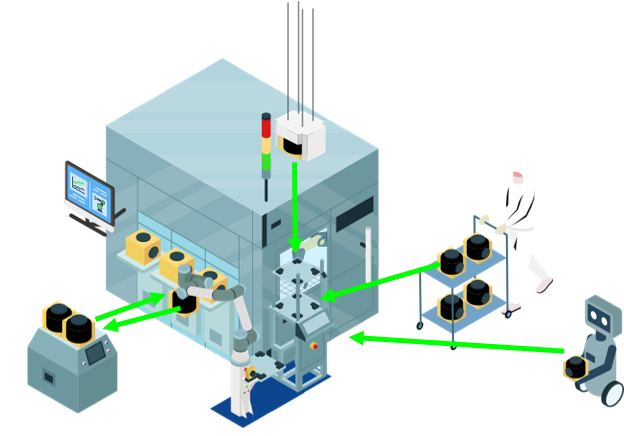 The Sideloader is a HUB to converge flows from different sources: Operators, AGVs, OHTs...
Get a Personalized Quote for the SideLoader
Contact our sales team to obtain a personalized quote or documentation for the ATG Technologies automatic SideLoader.