Staubli Robot Designer and Integrator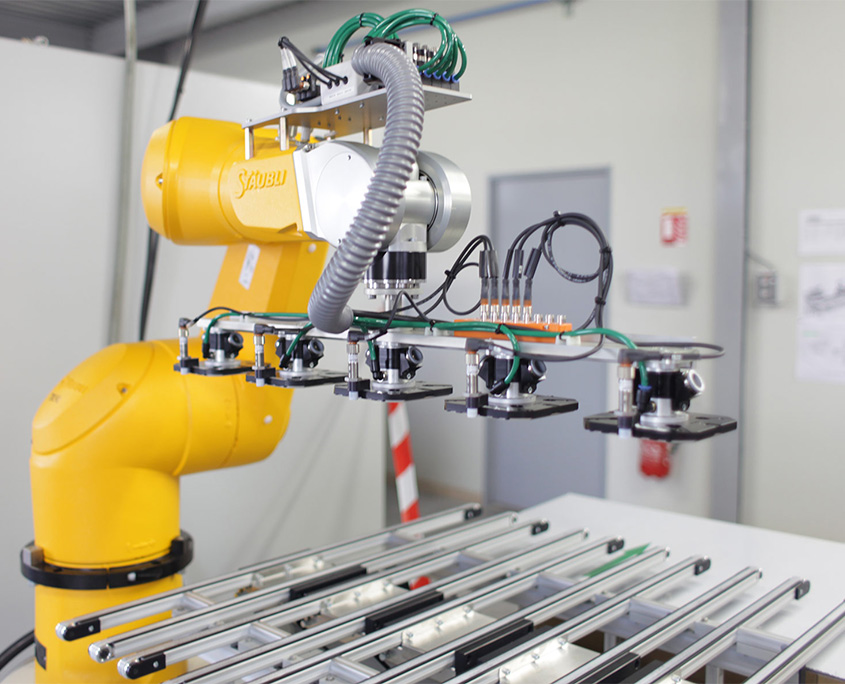 Many industrial companies are now opting for Staubli robots to automate their production lines. The cobots manufactured by this company are characterised by their quality, performance and practicality.
They are designed for various sectors, such as the electronics industry, the automotive industry, the consumer goods industry, etc. So, do you also want to start automating your process and are looking for a Staubli robot designer and integrator? This article can help you.
Why use Staubli robots?
As the choice is not easy when looking for a designer and integrator of collective robots, you need to be fully aware of each brand in order not to make a mistake. The Staubli brand is one of the best.
Introduction to the Staubli brand
Staubli is a company that specialises in the design and marketing of automation systems for industry and factories. Due to the quality of its products, the company now enjoys a worldwide reputation.
Staubli provides a wide range of services in the field of robotics. In addition to the provision of collaborative robots, the company can also install and commission its products. In addition to the above-mentioned sectors, the company's products can also be used in other areas of activity, such as the metal and plastics industry, the pharmaceutical industry, e-commerce, etc. In order to ensure that they function properly, they must be commissioned by a good robot integrator.
What are the advantages of using collaborative robots?
Collaborative robots, also known as cobots, are the practical solution nowadays for companies that want to promote their activities. What distinguishes them from conventional robots is that they are easy to program. In addition, they are equipped with safety systems, which allow them to operate automatically in the vicinity of the operators. Operators no longer need to wear special safety devices. This is where the advantage of collaborative robots lies, as employees no longer need safety cages every time they operate next to the machines.
Furthermore, the use of cobots guarantees a relatively quick return on investment, as they optimise the company's productivity and at the same time reduce costs. Since these robots are "collaborative", they have the ability to communicate with other components. They are designed not only for industry, but also for universities and high schools. They can be used as educational material, allowing students to learn their programming and discover their future applications.
Which Staubli robot integrator to choose?
Choose ATG Technologies for your Staubli robot integration project. We are specialists in the design, distribution and integration of industrial automation solutions. We have been working in this field of activity since 1997, a long experience that has allowed us to forge our know-how and expertise in terms of robotisation. Today, we are actively involved in the integration of collaborative robots into the production lines of many national and international customers. Areas of activity and possible tasks include the following:
Pick and place
Machine loading
Screwing
Packaging
Vision
R&D testing
Assembly
Production testing
Education and training
Liquid Removal
We guarantee superior integration quality and customer care. So please contact us and we will answer all your questions.
Get a free no obligation quote
Contact our sales team for a personalized quote.