Production System Monitoring and Control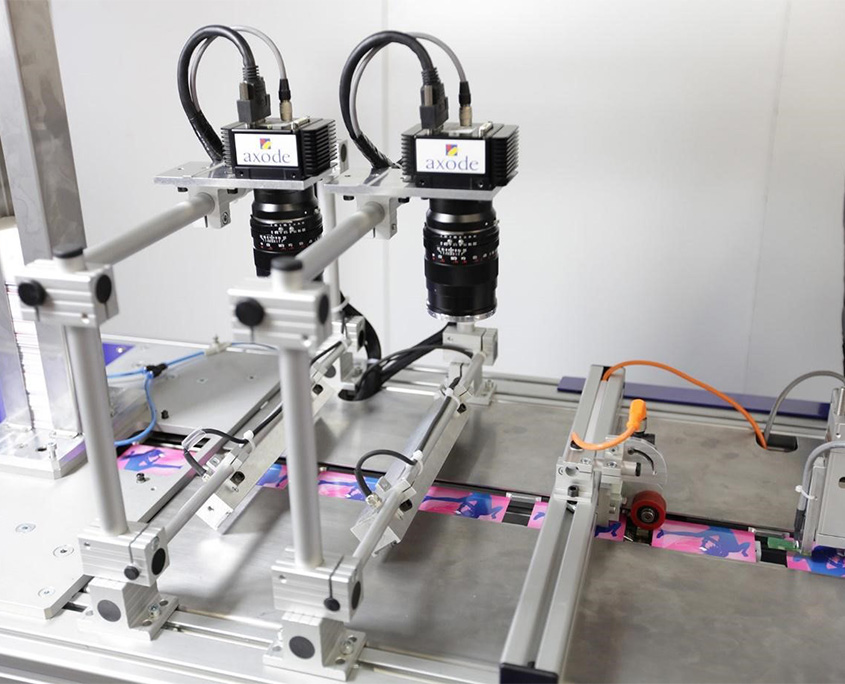 To guarantee the reliability of manufacturing and the quality of your industry's products, deploy a high-performance tool for monitoring and controlling your production systems. Discover the automated and digitized solutions designed and proposed by ATG Technologies, a trusted partner of industry for robotic solutions 4.0.
Production Line Control
For your control and monitoring system to be effective, it must be adapted to the robotic solutions you deploy. By implementing the right system in your production lines, you can ensure that your products comply with legislation, market requirements and your company's specifications.
Even if carrying out quality control is often entrusted to human operators, the automation of these controls has made it possible to improve their reliability by freeing them from errors linked to the repetitive nature of these tasks. ATG technologies offers to equip your production line with efficient and reliable control and monitoring solutions. They can check the raw material or the components of a product upon receipt, the production in progress or the finished products. If the products are found to be compliant, then they are passed onto the next stage of the manufacturing process. If not, they can be reworked or destroyed. This tool therefore helps to reduce manufacturing errors and therefore waste at the end of the chain.
Today, the need for monitoring and control solutions for production systems affects the majority of the food, pharmaceutics, cosmetics, electronics, automotive and aeronautics industries.
Automation of the Monitoring and Control System
Thanks to technological developments, the control and monitoring of products within production lines is no longer done manually. Industries can now be equipped with a low-tech, high-performance automated system. By opting for ATG Technologies' production system monitoring and control solution, you will improve your production tool and the productivity of your lines.
The optimisation of working conditions frees your operators from repetitive tasks. In addition, you gain in operational efficiency: the rate of the automated control and monitoring system of the manufacturing process is modelled on that of the robotic equipment. The rhythm of the production line is therefore uniform and improves the productivity of your lines.  Finally, the automation of the control limits the errors and ensures a quality of manufacture for each of your products.
ATG Technologies has the experience and skills to equip your company with a customised control and monitoring system. Our new generation laboratory (MGA TechLab 4.0) has enabled us to develop agile and efficient technologies for the automation and digitalisation of quality control processes. Do not hesitate to contact us, we will answer all your questions!
Get a free no obligation quote
Contact our sales team for a personalized quote.