Manufacture Equipment Retrofit and Design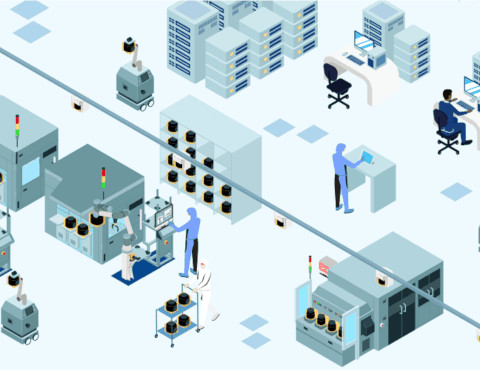 Are you a company manager looking for a robotics specialist to study and modernize your industrial equipment? Then choose our study service, made up of numerous experts in industrial robotisation.
Our intervention will ensure that you reach your objectives of modernizing your industrial robots and optimizing your productivity.
What are our solutions?
Our experts propose various types of solutions when carrying out feasibility studies for modernizing industrial robots, such as:
Studies and projects
Our design office is made up of a number of experts with specialized knowledge in the fields of electricity, mechanics, electronics, automation, numerical controls, etc. The objective of the study is to find the axes of optimisation in order to modernize your industrial production tools. After our intervention, you are free to entrust our technicians with the modernisation of your robotic solutions.
Development and integration
Our engineers carry out the development and integration of modern machines after the studies. In most cases, they carry out the modernisation in the workshop in order to reduce the intervention time and to ensure a faster integration. They intervene at the best time on site for the installation of the machines, their networking and their monitoring.
Modification and modernisation
ATG Technologies has qualified and experienced technicians to carry out retrofits of your industrial robotics solutions. In particular, they can be entrusted with the replacement of PLCs, bringing industrial equipment into compliance, rewiring machines or even modernizing numerical controls, measurement systems, drives, etc.
What are the advantages of studying and modernizing your industrial equipment?
Modernizing your machines allows you to increase the productivity of your company. You also ensure the continuity of your activities by avoiding unexpected breakdowns. The solution also allows you to save money as you do not have to waste your budget on repairing defective machines.
Get a free no obligation quote
Contact our sales team for a personalized quote.