Industrial Machine Vision Systems Integrator and Supplier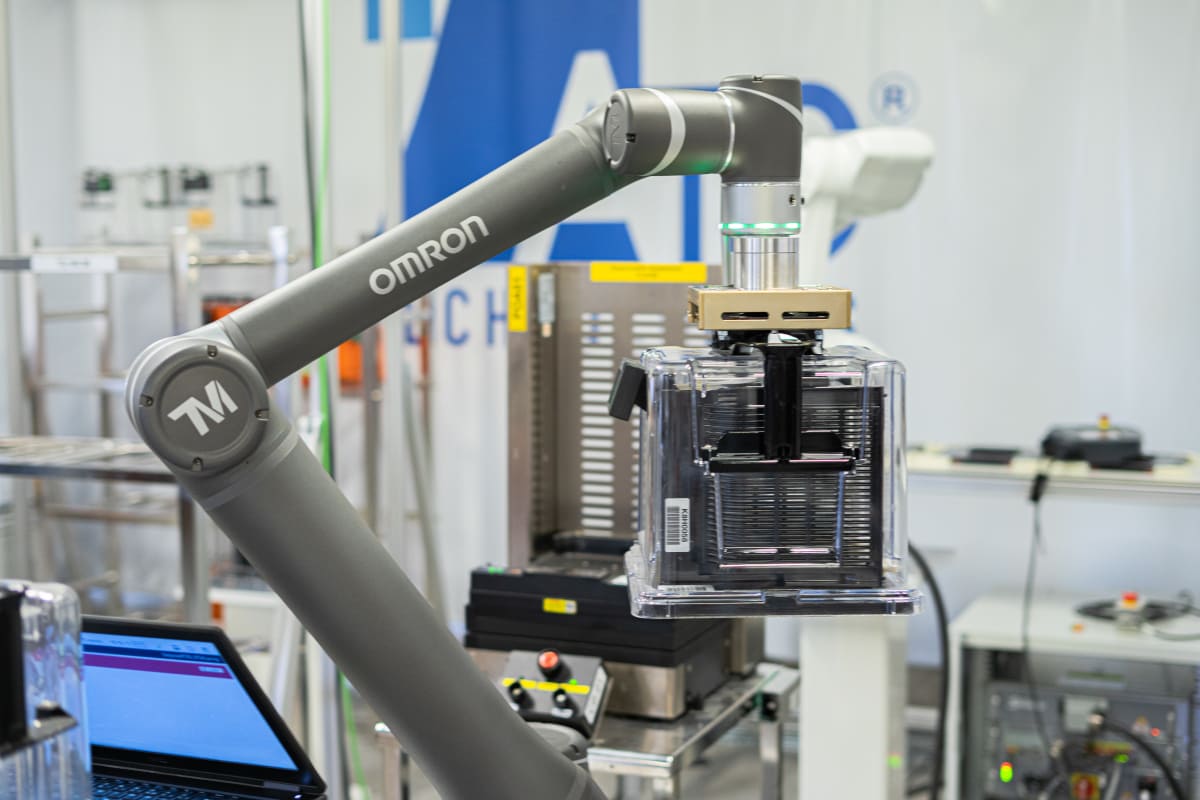 Today, due to the advent of technological tools, industrial automation is becoming virtually inseparable from machine vision.
This is particularly essential for quality control, optical character recognition, monitoring of flexible distribution systems and 3D reading. Learn more about machine vision automation.
What Is Vision Automation?
Machine vision is a system that equips automated production lines. It consists of advanced software and sensors, as well as artificial intelligence whose role is to monitor and control products and parts.
Automation via machine vision is of great use to many industrial sectors. And for good reason, industry is equipping itself with more and more complex robotic equipment and machines. This makes quality control more difficult in medical product assembly processes, automotive manufacturing, e-commerce distribution centers, etc.
With these new vision and visual inspection applications, companies are able to trace, serialize, track and monitor parts along assembly lines. Regardless of the complexity of the packaging process, this is possible thanks to 3D reading, visual servo control of robots and cameras.
Machine Vision: Essential To Industrial Automation
Automation delivered by machine vision delivers many assets to end users, in particular it allows users to improve the adaptability and the flexibility of their robotic solutions. The solution allows, for example, the robotic arms to adapt to the various positionings, shapes and sizes of the parts or products to be treated. It also ensures that the palletizing and depalletizing system works efficiently thanks to the traceability of container components.
In addition to this, machine vision automation has other advantages:
Quality: its implementation helps to optimize the quality of the products or the assembly process. This is due to the fact that it anticipates and locates details. Defective elements are immediately rejected from the assembly or production line.
Productivity, since the monitoring and control operations are done in a fast way.
Traceability: vision applications allow to optimize the traceability in the production process.
Efficiency: Compared to the controls carried out by operators, visual automation makes fewer errors. In addition, it is highly accurate.
What Industries Are Applicable To Machine Vision?
Machine vision is used in a variety of industries. Among the professionals who need it are the defense and aeronautics industries, automobile manufacturing, the energy industry and power engineering, the food industry, distribution and online sales, the construction industry, the medical, cosmetics and biotechnology industries, etc.
In these various fields, automation via machine vision is used to optimize assembly, handling, manufacturing or shipping processes. It can be used for quality control, control and positioning of small parts, presence and size control, control of small applications and distribution of bead profiles. It can also perform the following operations:
Verification and optical character recognition
Robotic guidance
Development of optical systems
Decoding and quality of barcodes
Identification and sorting
Control of medical products
Are your industrial robotic solutions still lacking a machine vision system? Then trust ATG Technologies. We are able to equip your assembly and production line with customized vision applications to optimize the quality of your products and the productivity of your company.
Get a free no obligation quote
Contact our sales team for a personalized quote.