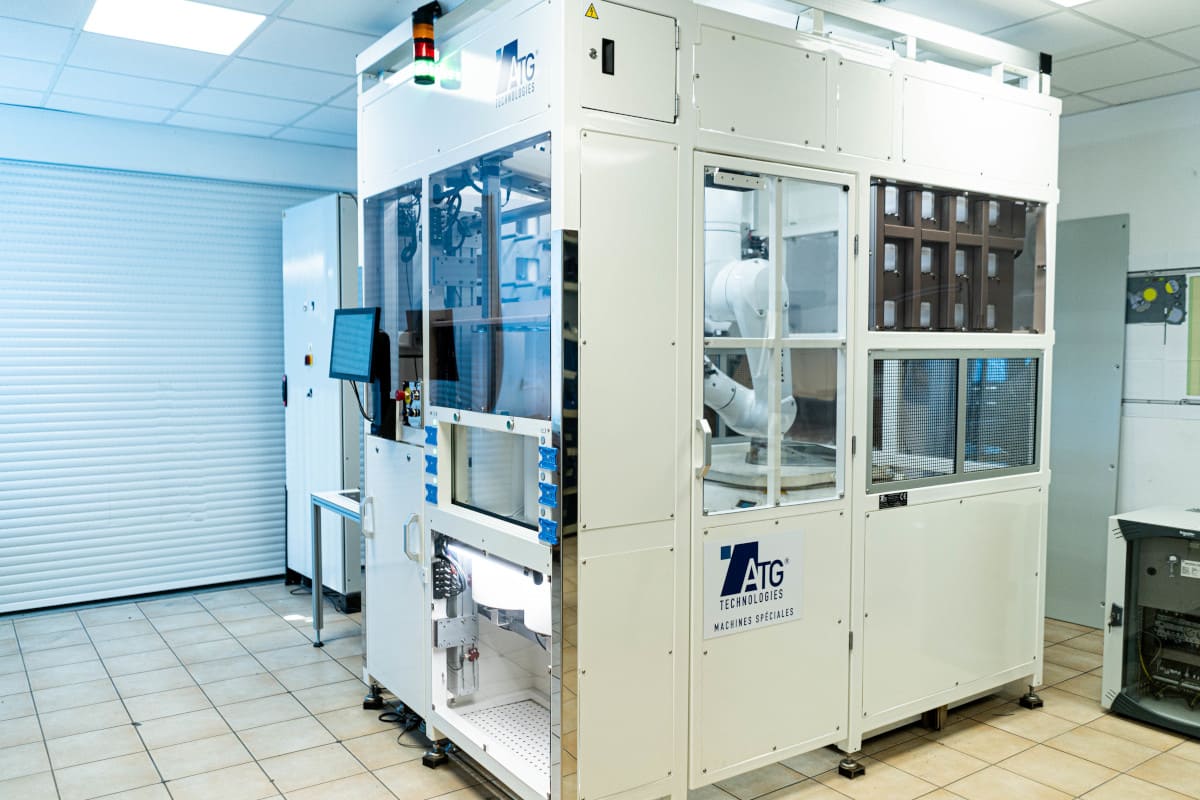 FSI  Mercury machines can break down or parts can become obsolete and require replacement. These breakdowns lead to increased maintenance costs and reduced operating margins for the company. It is possible to modernise these production tools! To carry out a FSI Mercury retrofit, call on ATG Technologies.
FSI Mercury Retrofit: Modernise and Renovate Your Machines
The FSI Mercury is a machine that is widely used in the semiconductor industry. It is used to clean wafers by automatic spraying. The FSI Mercury is used for pre-diffusion cleaning, BOE or HF etching and ozonated water stripping. Its operation is complemented by other machines, such as the ozone water generator and the FSI Mercury loading and unloading system.
The capacity of an FSI Mercury machine can vary from one model to another. The number of cassettes and wafers processed can vary depending on their size. The equipment is equipped with a PLC controller, a control device and sensors.
With the evolution of technology and the speed of innovation, FSI Mercury machines can become obsolete and are no longer able to meet the current needs of the company. In more frequent cases, the breakdowns suffered by the company result in significant maintenance costs. FSI Mercury retrofits are therefore essential.
ATG, Specialist in FSI Mercury Retrofit
To modernise your FSI Mercury, trust ATG Technologies. We have the technological solutions to modernise your wafer cleaning system, whatever its model or brand. Our experts will come to your clean room and thoroughly analyse your FSI Mercury. You also have the option of shipping the equipment to us. If you want to refurbish it, we can configure it as standard with new, innovative components.
After analysis, our experts may recommend replacing the main frame, replacing the control system with a more modern and sophisticated one, or adding additional parts to optimise the machine's processing capacity.
The FSI Mercury retrofit has so many advantages, such as:
Cost reduction. Refurbishing existing equipment costs less than buying new.
Optimisation of productivity: the performance of the machine is improved.
Optimisation of profitability, due to reduced maintenance costs.
ATG Technologies, a Passion for Technology
ATG Technologies is the partner of the semiconductor industry. We offer our expertise in the design, manufacture and modernisation of industrial robotic solutions to provide your machines with intelligent, faster, more flexible and more reliable solutions.
MGA Technologies and its subsidiaries ATG Technologies and Focussia offer innovative and inspiring solutions to move your factories and production tools towards Industry 4.0.
Do you have any questions? Do not hesitate to contact our experts. They will provide you with quick and personalised answers.
Get a free no obligation quote
Contact our sales team for a personalized quote.