Food Processing Automation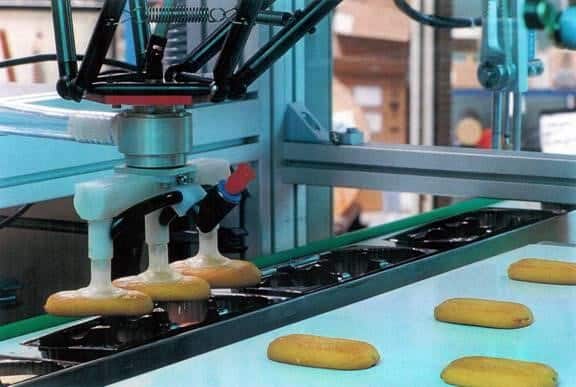 The agri-food industries are subject to many challenges. They must rely on a reliable and seamless production chain as a basis for growth. At the same time, they have to comply with food safety standards.
Today, food process automation appears as the new solution for these companies.
Food Process Automation: What Are the Benefits?
Like many other sectors, the food industry is also subject to strong competition today. To remain competitive, investors must rely on food process automation. This is a process of replacing manual and repetitive tasks with fully automatic actions or machines.
By using such an automated solution, production managers or plant managers are able to optimize the company's production. This allows them to respond appropriately to customer needs. Automation comes into play at any stage of the process of turning raw materials into food products. This ranges from automated quality inspection to automatic filling of food products. Setting up and implementing the production robot is easy.
The role of the human being is to monitor and control the operations while the robot performs the less ergonomic or even unpleasant tasks. This might involve not only the production chain, but also the management of the factory, thanks to ERP tools. The latter automate certain tasks, such as accounting, human resources management, stock control, etc.
Food process automation can be applied to most food industries such as dairy product packaging, bottling and filling, raw meat processing, industrial soup production, bakery product packaging, etc.
Advantages of Food Process Automation
The automated manufacturing process solution is the best option if you are looking to increase your company's production capacity. It facilitates the production of various types of products with different quantities. It is also a good choice if you are short on skills or manpower, or if your wage costs are high. It is also possible that safety and health standards are becoming more demanding. Thus, agribusinesses are looking to invest in flexible tools that can keep up with these different types of changes.
The other advantage of using food processing robots is that they can increase production capacity without the need for expansion. Thanks to the new solution, you don't necessarily need to buy a new building plot and apply for a new building permit. The automatic equipment saves you time.
In addition to this, food process automation presents other advantages, including:
Quality optimization, as human error is reduced. What's more, the technology can ensure high precision performance;
Availability: the robot allows you to have a production line operational 24 hours a day.
Economy, as the increase in the quantity of products does not necessarily imply an increase in salary costs. In addition, the work is done more quickly and with fewer errors. The new solutions allow the company to optimize its margins;
Flexibility: automated production means have the ability to adapt more easily and quickly to the change of production compared to a group of workers. The latter may require more time to assimilate;
More environmentally friendly, because food process automation means that the company produces less waste.
Thus, the automation of food processes is essential nowadays to promote the activities of food companies. If you are looking for more information on the cost of implementing such a project, do not hesitate to ask us for a quote or visit our website.
Get a free no obligation quote
Contact our sales team for a personalized quote.