How and Why to Automate Your Production Line?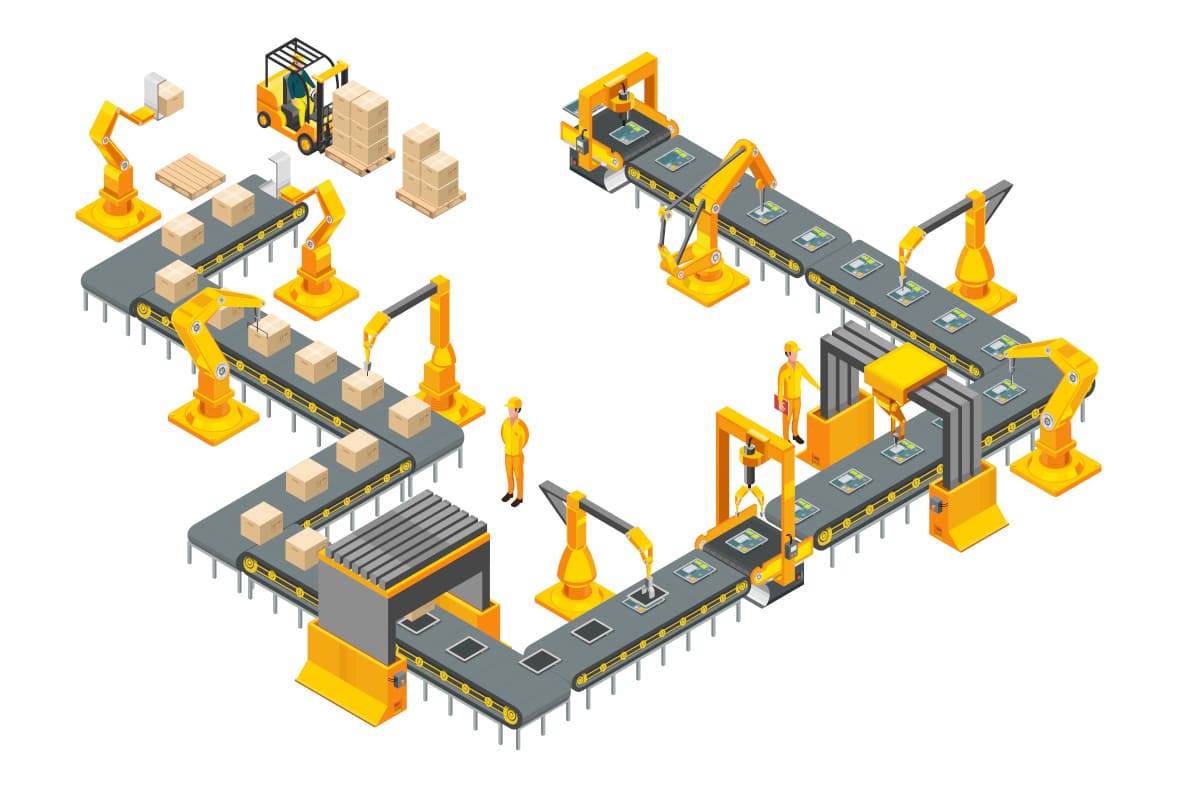 The integration of automation solutions within the industrial environment not only improves productivity, but also optimises safety and profitability. The process consists of equipping the production line with software and automation equipment tailored to it.
With these elements, tasks such as cutting, dispensing, welding or packaging can be done automatically. So, why and how should a production line be automated?
Reasons to automate your production line
One of the advantages of automating the production line is that it optimises productivity. This is because robots are quicker in carrying out tasks. Their output is higher, which allows the company to produce a large quantity of products in a very short time. This is particularly advantageous when customer demand increases. As the company's production capacity increases, so does its turnover and profitability. Since robotic solutions also optimise costs, they also make the organisation more competitive.
In addition to this, robots are the best solution if you are concerned about the safety of your employees when they are doing strenuous or dangerous tasks. Robots can replace your employees in performing these tasks. Product quality is also ensured as machines tend to make very few mistakes when operating, unlike humans.
In addition, the integration of robotic solutions within the production chain allows for improved traceability. The machines have a communication system that allows operators to monitor their operation. In the event of a problem, such as a sudden slowdown or stoppage, employees can quickly identify the faulty component.
In addition to this, automation of the production line has other advantages such as:
Better space management in the factory: equipment and machines are sometimes compact in size. This saves space.
Waste reduction as robots only use the resources they need. This also saves energy.
Optimisation of tasks: with the machines, operators will no longer have to do tasks that are too repetitive. They ensure that they work more efficiently, whether it be for supervision, control or data feedback.
In short, industrial automation has only advantages. Now the question is: how do you automate a production line?
How do you automate a production line?
Are you wondering how you can automate a production line? If automation is part of your programme, we advise you to call on an integrator, such as ATG Technologies. Entrusting your project to us allows you to benefit from a better expertise in terms of production line robotisation.
As specialists in the field of industrial robotics, we are able to provide you with high-performance, tailor-made solutions. Before proceeding, our experts will conduct an on-site visit to determine the current characteristics of your production line and propose the most suitable robotic solutions.
So how do you automate a production line? The first step is to contact ATG Technologies. Contact us and we will put you in touch with our experts who are ready to contribute their skills and know-how. Whether you are an SME or an ETI, choosing us as your automated system integrator allows you to benefit from better support from the design of your project through to its completion.
Get a free no obligation quote
Contact our sales team for a personalized quote.